Light Filled Turkey Center Piece for your Thanksgiving Holiday Decor Collection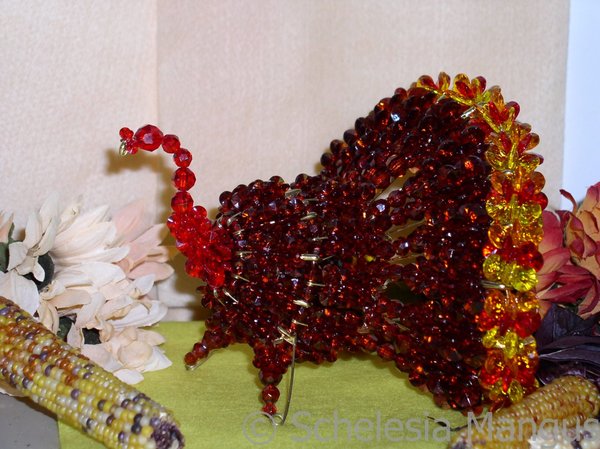 Light Filled Turkey Center Piece for your Thanksgiving Holiday Decor Collection
This Light Filled Turkey Center Piece for your Thanksgiving Holiday Decor Collection is a great addition to any Holiday Decor Collection. The Turkey is filled with lights and when lit gives off a wonderful glow! During the day the light dances off the colors and creates a wonderful setting wherever you display it
Get your Light Filled Turkey Center Piece for your Thanksgiving Holiday Decor Collection, or give it away as a gift to someone who loves Turkeys and Thanksgiving or just loves this type of Decor!
The Light Filled Turkey Center Piece is about 8" tall from table top to the top of the tail feathers, 6" long when displayed and the head can be positioned any way you like. This beautiful Turkey is filled with a strand of lights which are wired to the tail to accent all the tail feathers as well as the body and neck! Lights stay in place, the legs fold under and the head is bendable for positioning and easy storage.
There are 383 Acrylic Crystals in this piece and each one is faceted in such a way that the light reflects in all directions from each Acrylic Crystal allowing daylight as well as the lights inside to give off an incredible affect of warmth into the room.
Reviews