Crystal Christmas Tree 16 inches Tall with Lights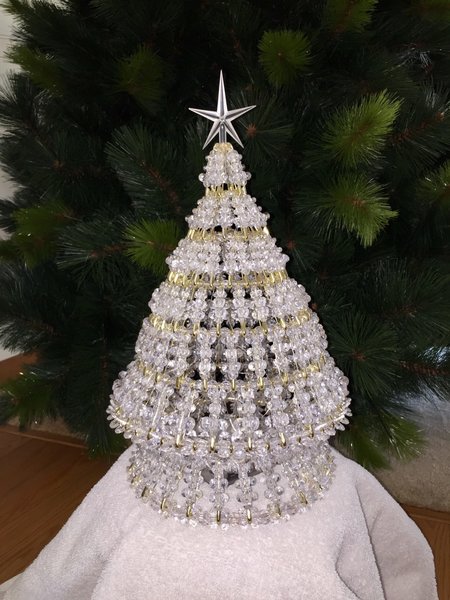 Crystal Christmas Tree 16 inches Tall with Lights
Crystal Christmas Tree 16 inches Tall with Lights! Available in Silver or Gold with Multi-Colored or White Lights.

This Crystal Christmas Tree is 16 inches tall.

You can choose Silver or Gold Wire trim.
Each Tree comes filled with the lights of your choice.
There are many more than the nine colors shown with the #2 light choice!
Multi-Colored always on White Wire 110v Electric Light Strand
Multi-Colored Color Changing Battery Powered LED Light Strand

White Always on White Wire 110v Electric Light Strand

White Battery Powered LED Light Strand with 8 hour timer
You can also request your Tree to be customized to include colored crystals here and there so your tree has colored ornaments on it. (See Photo above of a different tree style with ornamental crystals)
Reviews