Blue Icicle Fringe Necklace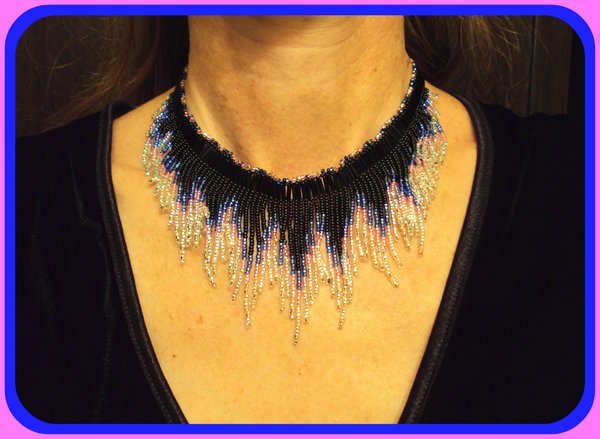 Blue Icicle Fringe Necklace
Blue Icicle Fringe Necklace. Hand Crafted with quality glass beads, silver clasp and adjustable length.
Can be worn as a choker or lower as a necklace. Adjustable hand beaded chain allows you to choose from 13 inches to 16 inches. You can also add a necklace extension chain if you prefer to wear it even longer.
I pride myself in customizing my creations to suit my client's needs, if you would like this necklace/choker to be created in a specific length or color scheme, please use us the Contact Us page, include the link to the item and tell me what you would like. I would be happy to create a one of a kind necklace just for you or your loved one. Most customizing does not change the price of the necklace.
Dimensions:
Necklace Length; 13 to 16 inches
Fringe Length; 3 inches
Blue Icicle Choker Colors; Blue Pink Clear Black
Reviews