4 Inch Pumpkin Lit with Battery Operated Candle Bright Orange and Black Pumpkin Smiling Face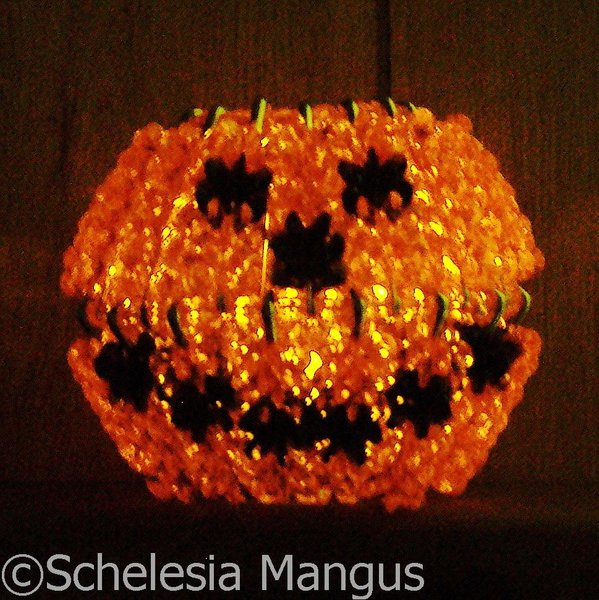 4 Inch Pumpkin Lit with Battery Operated Candle Bright Orange and Black Pumpkin Smiling Face
4 Inch Pumpkin Lit with Battery Operated Candle Bright Orange and Black Pumpkin Smiling Face is a wonderful creation for Halloween Decorating.

Safe to use and comes with 1 battery operated mini candle. During the day this pumpkin glows with the sunlight as it shines through the star crystal beads leaving an alluminated glow in the room. At night, switch on the candle and it lights brightly leaving a warm glow to the room.
This 4 Inch Pumpkin Lit with Battery Operated Candle is perfect for your child's bedroom as a night light for the Holiday season. Made to last a lifetime and created with Acrylic crystal beads your, child will enjoy it for years to come.
This pumpkin can be created in many different color schemes as well. If you would like a special pumpkin created in colors other than Orange and Black, simply choose "Custom" in the drop down choices and we will create your pumpkin to suit your color choices.
Thank you for spending your valuable time today with Unique Beaded Gifts, we appreciate your business.
Reviews