3D Costa's Hummingbird Necklace on Hematite or Crystal Chain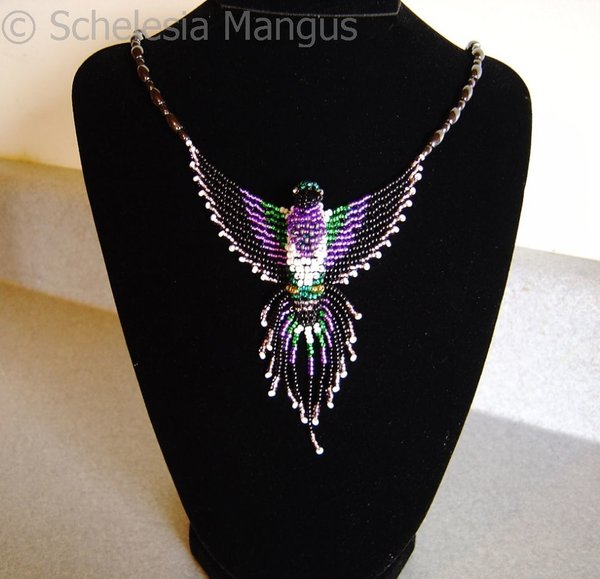 3D Costa's Hummingbird Necklace on Hematite or Crystal Chain
3D Costa's Hummingbird Necklace on a Hematite Stone Chain. This Hummingbird Beaded Necklace is a wonderful gift for anyone who loves Hummingbirds and Bird Watchers love them too. Featuring this hand made 3 dimensional Costa's Hummingbird on a Hematite Chain with the wings fully open as if it is floating around your neck.
Hematite Chain is 16" long standard but can be customized for length. Beaded Chain is also available upon customization request. I would love to create a One of a Kind Crystal Beaded Chain just for you. Or request a 3 inch extension chain,
All 3D items can be worn as a Necklace or Displayed in a display such as a crystal heart or maybe you have an idea for a display of your own and you would like me to create it from Beads and Crystals. Contact me with your ideas I would love to create a One of a Kind display or a One of a Kind Chain to wear it on just for you.
Please contact me with any questions or special requests. This amazing creation takes approximately 14 hours to create, longer if necklace is customized. The detail is amazing and the bird lies so delicately in a position of almost landing.
Item is created from pattern designed by Dragon from beadedpatterns.com tell her I said hello, she is my favorite designer of patterns.
Reviews