Welcome to our Contact Us Page.
WE ARE CURRENTLY USING THIS CONTACT US FORM FOR HILLSDALE CRAFT SUPPLY
UNTIL THE WEBSITE AND CONTACT FORMS ARE COMPLETED FOR THE HCS WEBSITE.
YOUR INFORMATION WILL ONLY BE USED TO COMMUNICATE NEWS PERTAINING TO
THE HILLSDALE CRAFT SUPPLY STORE OPENING SOON.
We
never
share your information and it is kept
secure and private!
Artist Schelesia Mangus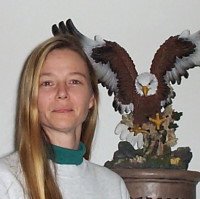 Contact Us Form
Feel free to use this form for contacting us directly. You can contact us with any information you would like, such as suggestions, having an item customized to suit your size, length or color preferences. You can even request a one of a kind creation using this form by telling me what you would like me to create. I can create customized wedding jewelry to match your wedding colors as well.
HILLSDALE CRAFT SUPPLY CUSTOMERS: please use this form to communicate with us until our Hillsdale Craft Supply website is up and running. Once we receive your email address we will respond with an email welcoming you and you will then be able to email us directly! Thank you for contacting us today!